"As a local company we're keen to help surrounding businesses and people as much as we can, so when we opened our new software engineering offices in Fareham we decided that we would opt for recycled office furniture if possible as so much is being unnecessarily sent to landfill nowadays.  Edu-Care Recycling had great quality products and were really helpful.  The fact that they're a charity too just made it a no-brainier for us and we're very grateful to Simon and the team for their help in kitting us out"
Friday 23 February 2018 Edu-Care Recycling UK kindly donated all furniture and fitted out a room at Peter Ashley Activities Centre up at Fort Purbrook here are pictures of before and after.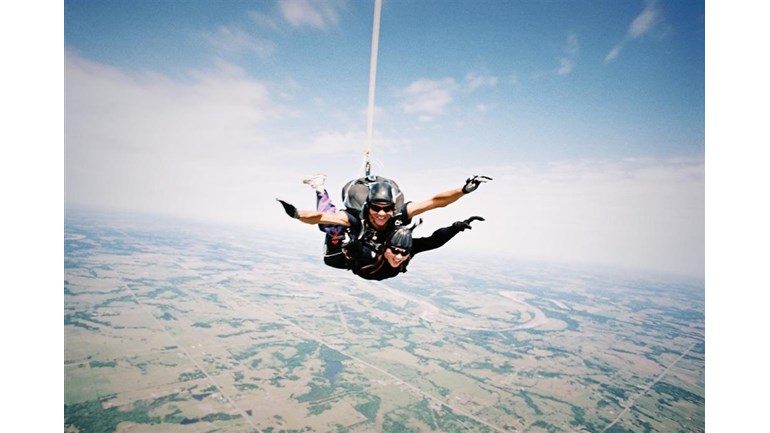 "In loving memory of my 9 year old son Alfie Frederick Cowley my friend Donna Smith and I are doing the last thing he would ever expect us to do and jumping out of a plane at 10,000 ft on the 28th October this year. Free falling for 30 seconds before inflating the parachute. Chestnut Tree House helped Alfie and my family after he passed away from Brain and Spinal cancer on 24th June 2017. He fought for just over 2 years with a smile […]
"Thank you so much for the fast and professional service you and your team have provided for us.  The guys were brilliant and were so polite and nice to work with."
"Phil and Rob have just left and I wanted to drop you a note to say that they were absolutely fantastic.  They were so professional and incredibly helpful, in spite of such an early start!  We had an all-staff meeting taking place while they were doing the clearance and you wouldn't have known they were shifting furniture.  Please do pass on my thanks."
SURPRISE…. we are excited to announce that from Monday (3rd July) until 31st August we are offering 25% off all our products. You can choose from a wide range of varying products from an already cheap catalogue.
Edu-Care Recycling UK is a community interest company that prides itself in putting our customers first. All of our profits invest back into Learning Links a charity created to help people in the Portsmouth and Isle of Wight areas get from where they are to where they want to be.
Check out our full list of […]